Hebei Huan Yu Metal Products Co., Ltd.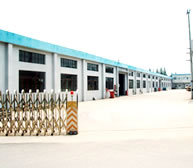 Hebei Huan Yu Metal Products Co., Ltd. is a professional weaver of stainless steel wire mesh and industrial wire cloth for fine filtration and sieving use. We Provide Square Opening Plain Weave, Square Opening Twill Weave, Dutch Plain Weave, Dutch Twill Weave, Some Special Woven Types, Square Opening Woven Wire Mesh, Plain Dutch Weave Wire Cloth, Twill Dutch Weave Wire Coth, Reverse Dutch Woven Wire Cloth, Five-heddle Dutch Woven Wire Cloth, Stainless Steel Woven Bolting Cloth, Galvanized Iron Wire .Wire Mesh basic aperture ranges from 5.00 to 0.028mm (equivalent to 1mesh per inch to 500mesh per inch), also 3.5mm to 5mm (filter cloth 28# to 1250# of China National Professional Standard).
We produce woven wire mesh and filter wire cloth mainly in stainless steel wire as well as other metal materials including brass, phosphor bronze, nickel, mild steel.
This is a family owned factory. Mr. Wang Yahei, the director of this factory, is the committee member of China National Standard Technical Committee of Bolting Cloth, Sieving and parkicle Separation, for his excellent knowledge of stainless steel woven wire cloth.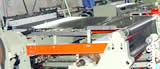 In an increasingly demanding business environment, it is critical our customers receive superior service and product quality. At Huanyu we're proud of our quality and commitment. Accredited to ISO 9001, all our products are manufactured under strict quality control procedures, in accordance with stringent international standards.